---
About this event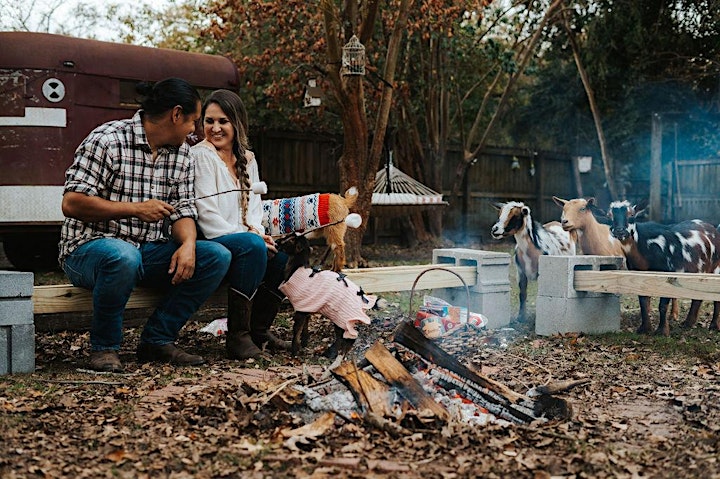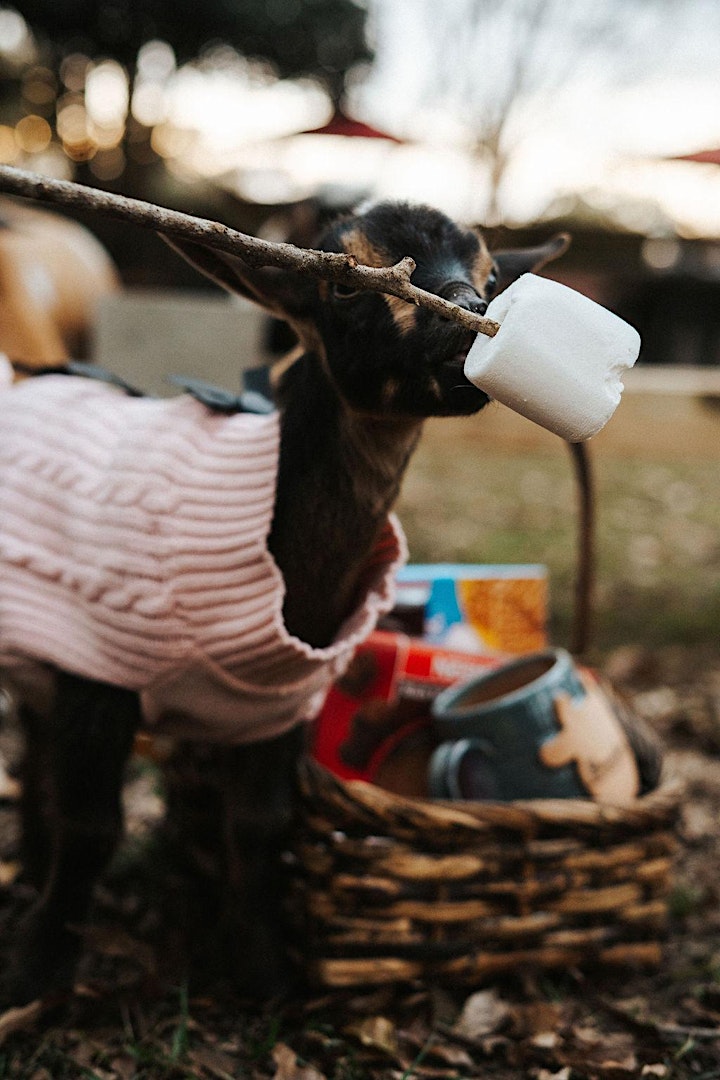 How cute would it be to meet to say you met the love of your life while cuddling goats?! Well here is your chance! Let our goats play matchmaker and come to our Valentine's Singles Event to Roast Marshmallows with Goats in Sweaters! Our goats are hopeless romantics and want to help you find your Valentine!
When it's sweater weather nothing is more romantic than cuddling a goat and roasting jumbo marshmallows by the fire! The perfect environment to find LOVE! And you know who also loves marshmallows? GOATS! Each guest will get a couple tiny marshmallows to feed the goats and our other farm animals as well.
Requirements: Single Guys and Gals must love goats! And be on the lookout for love. Ages 21+
Guests will arrive to our urban Summerville mini-farm, get marshmallows on a stick to roast and make s'mores, have a few tiny marshmallows to feed to the animals, and be able to snuggle, pet, and take pictures with our silly goats in sweaters and our other super friendly pigs, chickens, bunny, giant tortoise, and mini-Scottish highland cow depending on his mooood.
Guests can hang out by the fire, talk to other singles who also love animals, and learn some animal facts and stories from the owners who can be your farm wingman, and just enjoy cozy season! BYOB is also encouraged! No other outisde food allowed. Please wear closed toed shoes. This is still a farm, there will be poop. We will have wet wipes though for sticky ooey gooey hands!
We specialize in exclusive events on a small scale, so there will only be about 24 people in attendance. We will have more animals than people! Our animals are not behind a fence either, they will literally sit in your lap if you allow them to! We are an urban farm, so we are located in the heart of Summerville at our historic farmhouse. We are city in the front, and country in the back! And we are a husband and wife team that will be hosting y'all!
Want the animals all to yourselves? We also host private events here for birthdays, bachelorettes, work, or just because! Email us at jenna@flowertowncharm.com for more info.
Flowertown Charm is also an 1870's Farmhouse & Farm Stay! Come stay with us sometime and have endless amount of time on the farm! We sell our handmade goat milk soaps, farm fresh eggs, farm t-shirts, farmhouse lazy susans, and farm mugs here if you want to purchase a souvenir to support our urban mini-farm! We've been hosting goat yoga classes since 2018, also host farm snuggle sessions, paint & wine with goats classes, intro to goats & chickens classes, pumpkin carving with goats, and have an off-grid treehouse, Flowertown Charm Off-Grid, we rent to guests in Western North Carolina on 23 private acres.
Visit www.flowertowncharm.com for more info!
Are you having FOMO on our future events? Join our email list! Our subscribers get first dibs on new events, announcements, promos, discounts, etc! Join Email List
Goats HATE rain so in the event it should rain we will either reschedule or refund. We also post weather related updates on our social media stories.
*IMPORTANT: PARKING is limited here at our farmhouse, Please park at the neighboring church at 255 Stallsville (Loop) Rd and walk to 225 Stallsville. Use the left white gates at the house to enter the yard. Historic White House with Red shutters and Black Fountain.
*PLEASE LOOK UP DRIVE TIME, the Lowcountry has traffic, no surprise there, we are in the heart of Summerville, so folks coming from other cities will hit traffic. There's only so much time after work/school until dark for us to hold this activity outdoors while the animals are awake. So we are trying to accommodate everyone.
All guests are required to have a ticket, but save a tree, we just need your name to check-in.
Please follow us on social media for daily farm shenanigans! @flowertowncharm
Aloha Y'all!
-Jenna & Chris
Flowertown Charm
jenna@flowertowncharm.com
P.S-Flowertown Charm Farm is often imitated, but never duplicated! We are not affiliated with any other farms in the Lowcountry, and we pride ourselves for being the originals for our farm and events.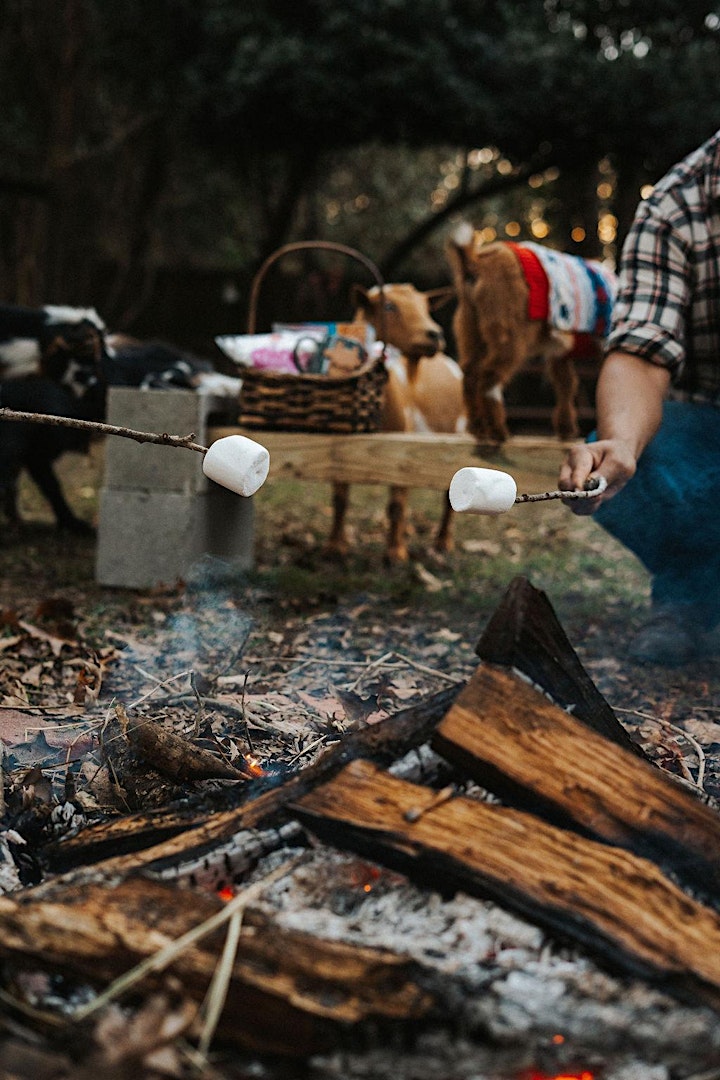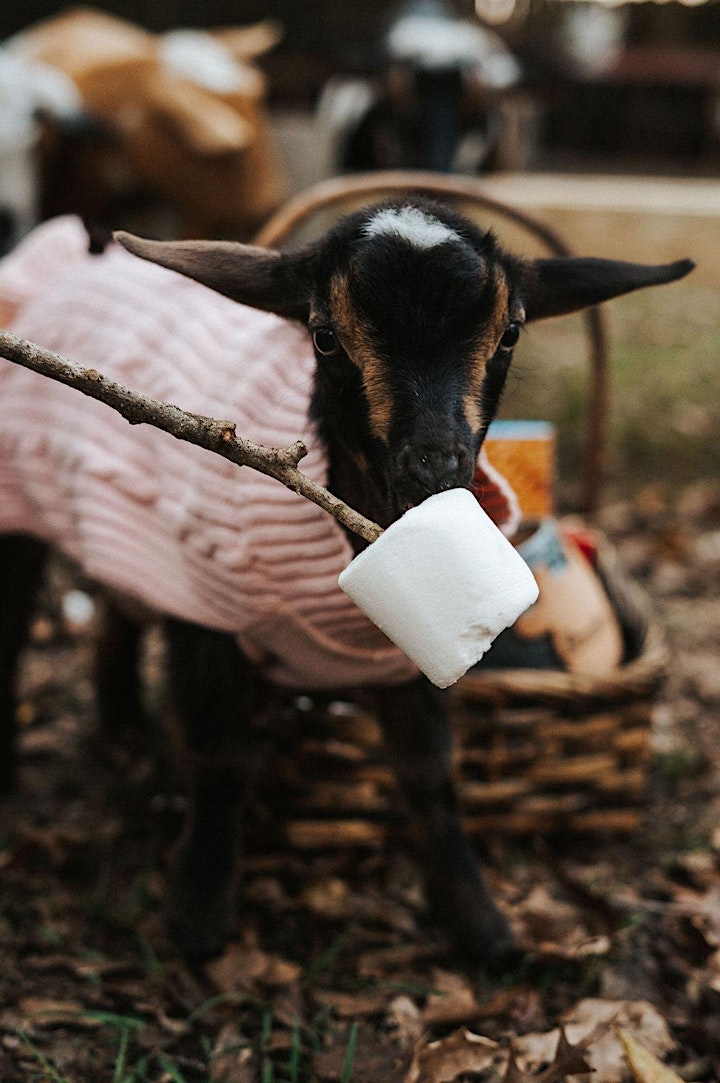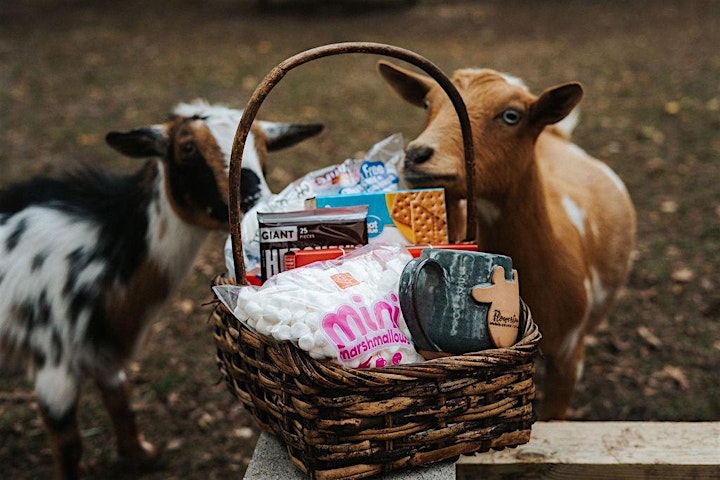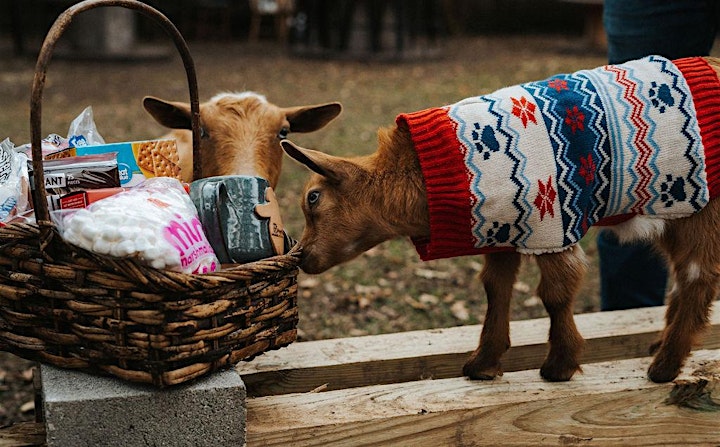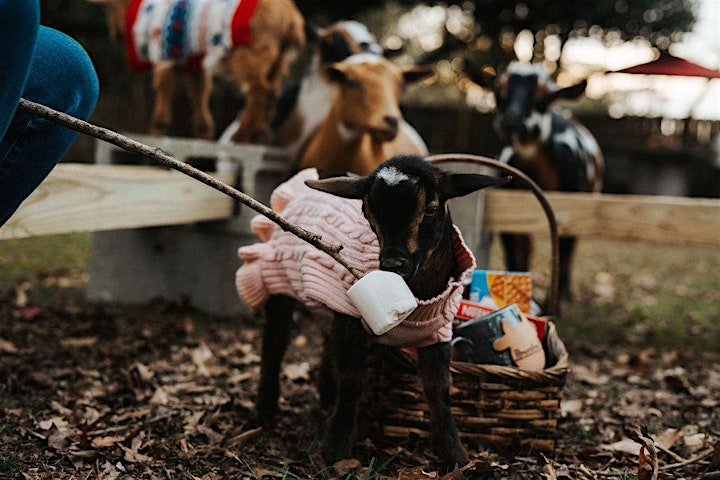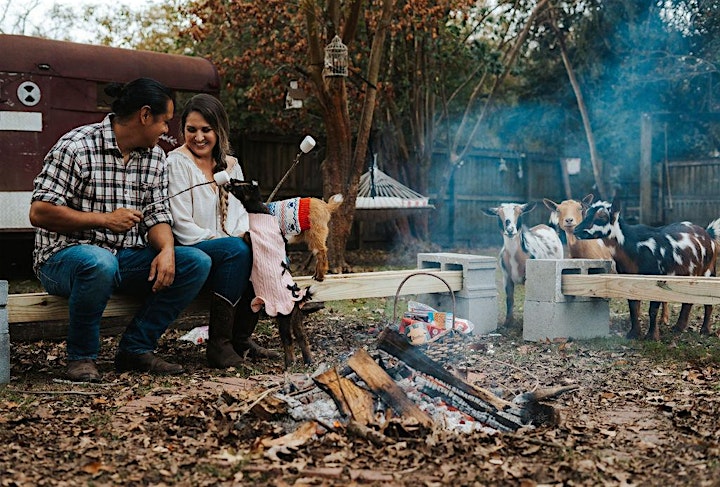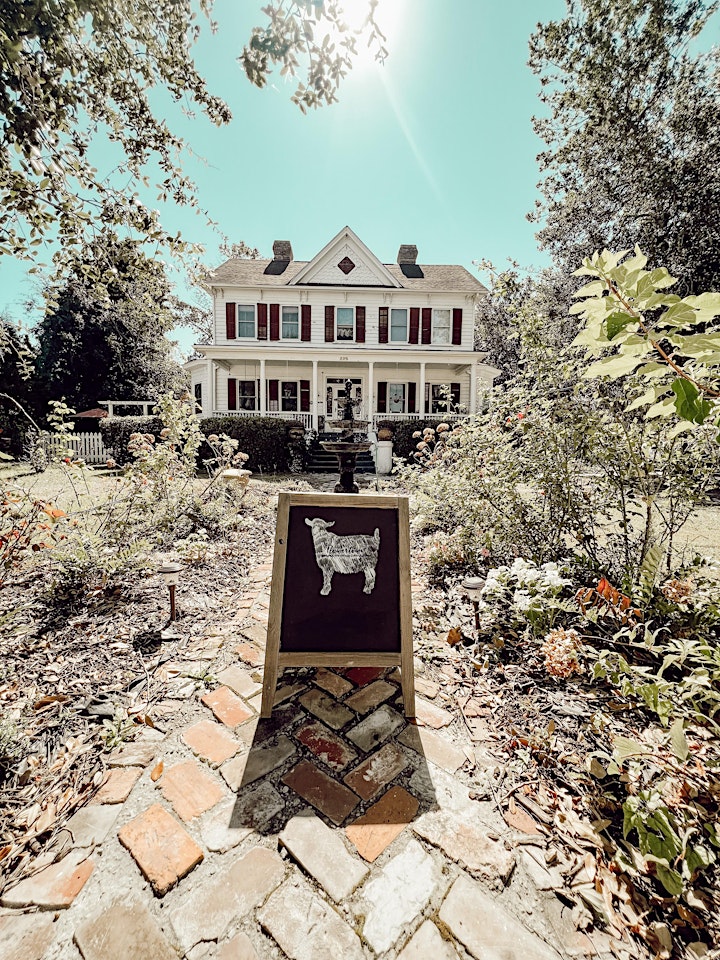 Refund Policy
Refunds up to 7 days before event
Eventbrite's fee is nonrefundable.