---
Refund Policy
No Refunds
About this event
Presenting our upcoming Speed Dating Immersive at Buzzworks @ 365 11th St, San Francisco.
THE SINGLES MIXER EVENT YOU'VE BEEN WAITING FOR
Brought to you by the creators of Reason, the world's renowned Future Tech Escape Room, Speed Dating Immersive is a singles mixer that combines the thrill of gaming with the fun of meeting new people.
Get ready for an action-packed evening! You will get a chance to work on a series of mini puzzles with other singles in a group setting to uncover each other's personalities in a fun and supportive environment.
Speed Dating Immersive accelerates the discovery of deeper qualities in the early-stage dating process by 10-20X.
SIGNUP NOW, THIS EVENT WILL SELL OUT
We are expecting 50+ lovely singles across various industries and backgrounds. Our global community of 26,000 members includes folks from companies and startups such as Adobe, Amazon, Atlassian, Autodesk, Coinbase, Dropbox, Figma, Flexport, Google, Instacart, Intel, Nvidia, Notion, Salesforce, Slack, SpaceX, Tesla, Twitch, Twitter, Roblox, VMware and many more.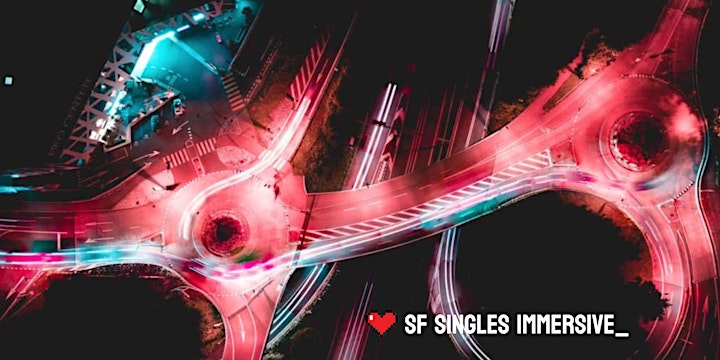 IS THIS EVENT RIGHT FOR ME?
It's no secret that dating in our beloved Silicon Valley is hard. Also, modern-day dating can be a complex and challenging landscape to navigate in general. With the rise of dating apps and online communication, it's easy to get caught up in the initial attraction and overlook the important qualities that make a relationship truly successful.
One such quality is teamwork, which can be hard to evaluate in the early stages of dating. It's not always easy to discern whether someone is a good communicator or a team player based on a few conversations or dates. However, as you get to know someone better, you'll start to see signs of their ability to work as a team, and how they handle conflicts and challenges together.
While it may take some time and effort to evaluate these qualities, it's important to prioritize them when looking for a long-term partner. After all, a relationship built on teamwork and communication is one that's more likely to stand the test of time.
If all this sounds exciting, you are one of us!
AGENDA
6:00 PM- Mingling
6:30 PM - Mini Escape Games & Speed Dating
8:30 PM - Match Announcement
9:00 PM - Fin
ABOUT THE FACILITATOR
Mike is a facilitator and maker at REASON Future Tech Escape Room in San Francisco with a mission to humanize our relationship with technology and each other. His work has helped over 50,000 individuals and teams develop empathy, trust, and, teamwork, which are the building blocks of all human relationships.
ABOUT BUZZWORKS
SF's Premier Craft Spirits Beercade w/40 taps, 200+ Bottles/Cans & FULL BAR, 30 screens of sports on 2 levels! PLUS - 10 Pinball games, 2 Pool tables, & Foosball. BuzzWorks opened its doors on July 18th, 2016 after 2+ years of development. The brainchild of SF infamous entertainment pioneer Vlad Cood, this venue is a completely ORIGINAL build-out and conversion from and old Industrial factory to a brand new public assembly establishment... the first of such in the SOMA since the 1984 cabaret moratorium was enacted, with the very first original entertainment & liquor license in 34 years in SOMA!
***As alcoholic drinks are served at this venue, all attendees must be 21+.***
ALL SALES ARE FINAL
Tickets for live events are not refundable but transferable.
SPONSORSHIP OPPORTUNITIES:
We are always looking to promote companies and startups doing cool stuff. Do you want to sponsor this or future events? Contact Us at hello@tryreason.com