---
About this event
Whether you are looking for a potential new soulmate, new friend(s), or just a good time, join us as we present an exciting Singles Party that attracts hundreds of people each time we host it.
Tonight, we host this event at one of DC's hottest clubs.
Experience a dozen first dates in one evening as you join other single young professionals for a chance to find romance in TTD's speed dating – and this time, even if you do not get a match, we have arranged for you to pass special messages to that special someone you may see across the room!
Here's how it works:
SPEED DATING: Each attendee is given a name tag with a TTD number on it as well as an index card on which they print their name, TTD number, and email address. For the first hour, we line the men and women up and rotate everyone every four minutes so that each person gets the chance to meet about one dozen potential mates. Each person then writes down the TTD number of anyone whom they would like to see again and hands the cards to us. We sort through them, and a few days after the event, we email any mutual matches.
SECRET ADMIRER: What if you don't get a response from that special someone? Or, was there someone you did not have an opportunity to approach? Throughout the evening, you may meet that special someone you want to send an additional message to. But, either you did not quite make a match, or you did not have an opportunity to approach him/her. So, For the next three days after the event, you will have the opportunity to email events@thingstodoDC.com and asking us to help you – the secret admirer – make a connection. Simply email us the following information:
1) The number of the person (the number listed on their name tag)
2) Your email address
3) A private message for that person
Though we will respect the person's privacy and not email you back their email address or other contact information, we will pass your email along (with your email address and other contact info. you provide) and let fate take over.
Afterwards, stick around for late evening of dancing from some of Washington's top DJs.
SUGGESTED ATTIRE
Dress to Impress. No Hats, Tees, Tank Tops, Jerseys, Athletic Wear, Boots or Sneakers.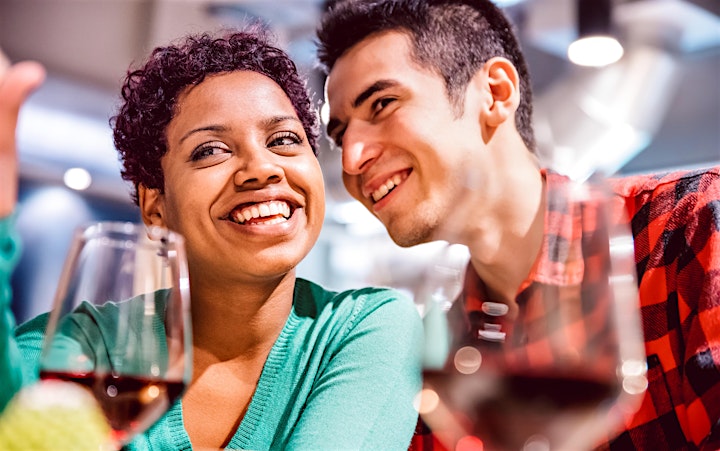 Refund Policy
Contact the organizer to request a refund.